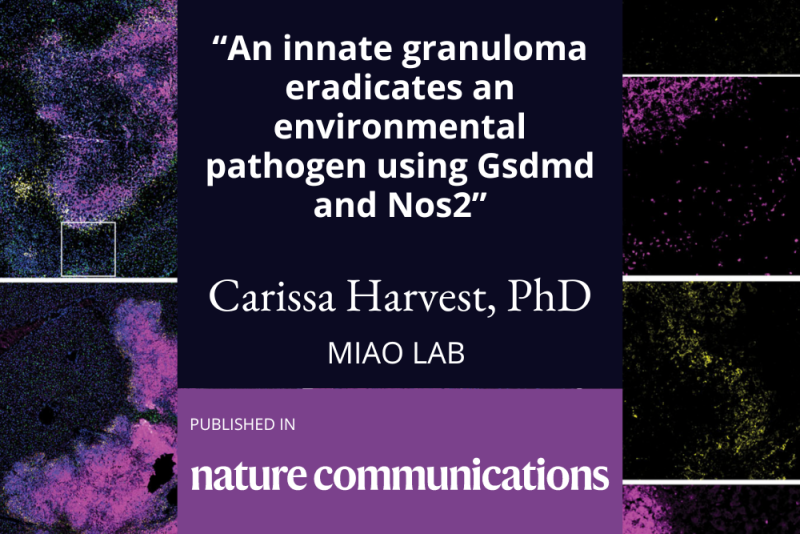 Carissa Harvest working in the Miao lab described a new mouse model to study how granulomas, cellular fortresses built around foreign objects, kill pathogens. She showed that innate immune cells form a fully functional granuloma to wall off environmental bacteria like Chromobacterium violaceum and efficiently eliminate them. These immune cells must have intact inflammatory cellular death (pyroptotic) defenses and the ability to generate the toxic gas nitric oxide to kill the bacteria. 
Published in the journal Nature Communications, this infection system could lead to new discoveries on how granulomas operate normally, and why sometimes they fail to kill dangerous pathogens like Mycobacterium tuberculosis.
The full, open access article can be found on the Nature Communications site.