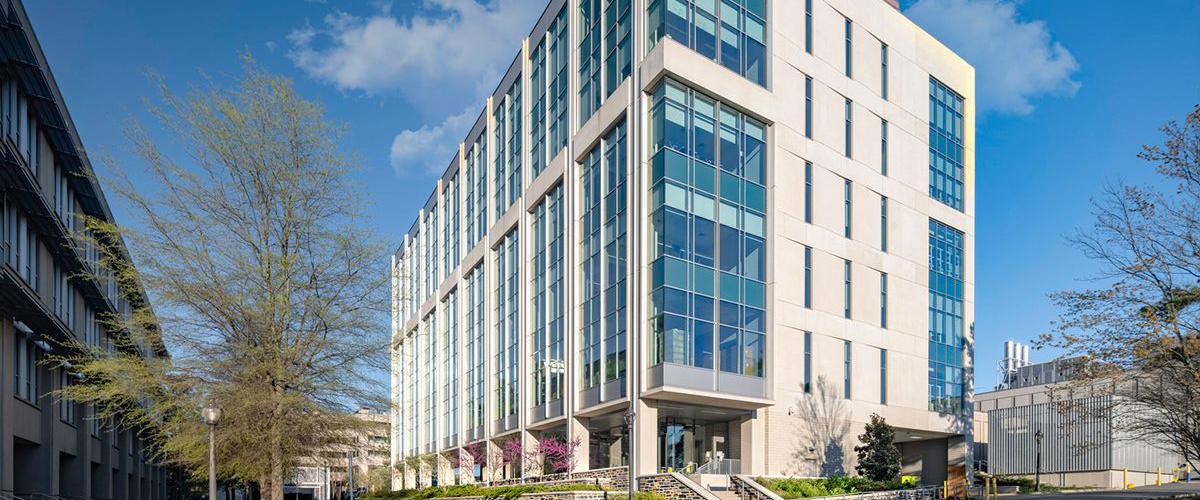 The Department of Integrative Immunobiology serves as the focal point for basic, clinical, and translational research at the Duke University Medical Center.
Research and education in immunity-related sciences occurs across various basic and clinical departments and is centered around two main facilities on campus. This proximity facilitates interactions and builds cohesiveness among faculty, students, postdoctoral fellows, and staff.

Mission
Investigators in Duke Integrative Immunobiology seek to understand the function of the immune system and to apply this knowledge to prevent and cure diseases. Our goal is to integrate research in fundamental cellular and molecular mechanisms of immunity with clinical observations to develop translational applications aimed at improving human health. In the process we will train the next generation of diverse scientific leaders in immunity-related sciences.
Faculty
The Department currently consists of 21 primary faculty members, and 34 secondary faculty members drawn from a wide range of departments including: Anesthesiology, Biomedical Engineering, Dermatology, Medicine, Molecular Genetics and Microbiology, Neurosurgery, Ophthalmology, Pathology, Pediatrics, Pharmacology and Cancer Biology, and Surgery. The breadth of secondary appointments speaks to the interdisciplinary nature of the immunology community at Duke. Collaborative interactions between basic and clinical scientists enrich the research and educational activities of the Department, and enhance the development of translational applications of our discoveries.
Location
Faculty in Integrative Immunobiology are mostly housed in the Edwin L. Jones Cancer Research Building and the Medical Sciences Research Building III on Research Drive in close proximity to other basic science and clinical departments in the School of Medicine, and only a short walk from the engineering campus of Duke University. The department's administrative offices are housed in the Jones building. Get directions to the Department
Integrative Research
Investigators in Duke Integrative Immunobiology seek to use clinical observations as a guide to drive the basic science research that will lead to new therapies. We also learn from common themes among different immunopathologies to uncover fundamental principles in immunity.