Reach out to the DGSA for administrative questions regarding scheduling, finances, credit status, room reservations, and obtaining various forms. Contact the DGS for issues that require input on thesis projects, coursework, and questions about qualifying preliminary examinations  and graduation requirements.
Students should consult with their advisors for guidance on their project progress, preparation for prelim, milestones to graduation, and selecting committee members. The DGS can also weigh in in these discussions as needed. If students feel like they have reached an impasse in discussions with their advisors and/or their committee members, they should reach out to the DGS, the DGSA, and/or the Chair.
Classes
An elective is any course outside of the required immunology core curriculum. The context of an elective course should relate to a student's project and enhance their career trajectory in the biomedical sciences (e.g., Roman history classes are not a suitable elective).
By the end of the Spring semester of the second year. Courses can be taken during the third year with prior approval of the DGS and the dissertation advisor.
You can TA other courses after you've completed the IMM544 Principles TAship. You can also TA IMM701 Pillars of Immunology to satisfy the teaching requirement if IMM544 TA slots are full. Course directors will solicit TAs or you may approach them if you're interested. Students who do a second TAship will receive a paid supplement on Comp Payroll.
Students must register for a 'CTN' (continuation) credit every semester including summer until they graduate. Unless students are on an unpaid Leave of Absence, they should have this CTN credit for each semester. Registration for the CTN credit ensures that the University is aware the student is active and enrolled.
You can get this information from the DGSA.
Rotations
This information can vary from year to year. Check T3 for the latest updates.
Talk to DGS first before making any commitments.
It is not encouraged unless there is a strong rationale. Talk to DGS.
Seminars
It is usually 15 minutes including Q&A, but may vary by the number of students each year. Check with the course director for up-to-date guidelines.
We suggest the following:
Check the Duke Event Calendar.

Check the websites of other departments for seminars.

Ask specific departments or programs to add you to their mailing list.
Finances
First year student stipends are divided into 13 equal payments. The first payment is made in August around the last working day of the month. Subsequent payments will also be around the last working day of the month although sometimes earlier if there is a holiday.
After students have direct deposit set up (set up in DukeHub for NonComp; set up in Duke@Work for Comp Payroll), stipends will be direct-deposited.
Talk to DGSA about stipends on NonComp. For stipends on Comp Payroll, DGSA can check with the business office or secondary faculty grant managers to figure out what happened.
For students on Comp Payroll, you should be able to find your W2 on Duke@Work. For students on NonComp, make sure your address in NonComp is up-to-date, since Payroll mails tax forms to the address on file. See the Duke Finance website for further details.
Submit receipts for reimbursements to Darren Carlino in the business office.
Conference Travel
To apply for a Conference Travel Award, students need to submit the Travel Advance application form, a brief letter of intent, and a copy of the abstract to be submitted. Please see the TGS webpage on conference support for more details. 
The DGSA will need to submit all application documents to TGS on behalf of the student. Following the conference, the student will need to submit all travel receipts to the DGSA within 20 days of returning from the conference. The student should order their original receipts by date and tape them to 8.5" x 11" paper (portrait style) with the expense purpose clearly indicated. All receipts should then be scanned and submitted to the DGSA in a single PDF document.
Graduation Procedure
If you have questions relating to research, projects, and which classes can be considered electives, contact the DGS. If questions relate to credit hours, please contact the DGSA. If unsure, email both the DGS and the DGSA with questions. Check the following items first:
Students should consult 'Curriculum' section of IMM website for required courses.

For RCR requirements, students should check the OBGE website as requirements vary by matriculation year.
Students can also check their RCR progress in DukeHub using the steps outlined on this TGS website. 
The DGSA will send reminders for required Annual Committee Meetings, deadlines to apply for graduation, etc. In December, the DGSA will check that second year students have completed required IMM core courses or are registered to take them, and are on track to have completed 24 graded credits by the end of Spring of the second year and will notify students who are short credits so they can adjust their schedules appropriately. If the DGSA identifies some other issue, they will notify the DGS and they will decide how to proceed from there.
Once you have the final version of your dissertation, please remember to get bound copies made at the Textbook Store in the Bryan Student Center (919) 684-6793). They outsource to a binding company and do hardcover binding, not leather. Be aware that there is a 4-6 week turnaround. The student must provide the thesis copies. 
Cost is $15.50 for the title on the spine and $21.50 for the title on the spine and cover (please get the title on the spine and cover, $21.50, for the department copy). The Textbook Store provides shipping at $7 for first copy and $2.00 for every additional copy to that same address (which the department will cover).
If your PI wants a copy, please get a fundcode number from them to pay for their copy and give it to the DGSA. The department will pay for a gift copy for you and one for the department library. You will need to print out the Dissertation Binding Form, below, and bring it with you.
Dissertation Binding Form Instructions:
Most modern copy paper is now made to be acid-free so no need to worry about getting special paper.

Print 1 copy for the department plus an additional 1 or 2 copies of your dissertation depending on whether both you and your advisor want a copy.  If you don't do the printing yourself, the Textbook Store recommends printing at Duke University Copy Center. 

The department standard is: full name of student, full dissertation title, and graduation year on both the spine and the front cover. We recommend single-sided printing for the initial pages up to the table of contents and then 

double-sided 

printing for the remainder of the dissertation. Use color printing if you have tables that need it.

Choose a binding cover color from the 'Summit Cloth Cover' options, below.

Please fill out the binding form and bring it with you to the textbook store. Leave blank: Account, Title No, Style, Volume, Frequency.

Fill in ISSN if you have this number. Check New Title, Pocket/Cloth, Thesis, enter your Name.

Instructions to Bindery: your name, dissertation title, graduation year on both spine and front cover.  Darren Carlino will pick up the copies at the Duke Textbook Store.

Enter your choice of cover color, set of 2 or 3. If your advisor also wants one, choose gold as the print color.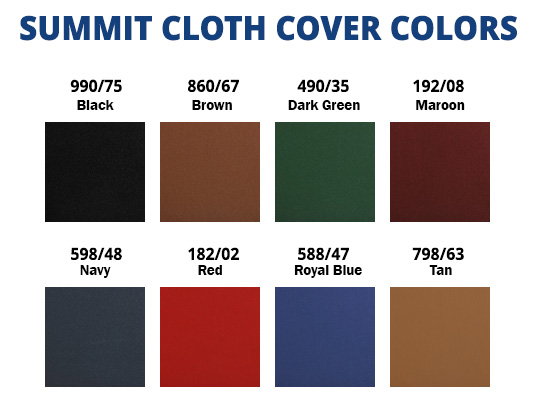 International Students
The EDI committee is in the process of assembling a guide on how to become established as a graduate student in the US. This guide is being created by compiling a wide variety of independent resources from across Duke, including the Duke International Student Center and Duke Visa Services. It is intended to be a starting reference point to help students become established at Duke. If you have any further questions beyond what will be provided in this guide, please reach out to the Director of Graduate Studies, the Director of Graduate Studies Assistant, the Duke International Student Center, or Duke Visa Services.
GUIDE WILL BE AVAILABLE FALL 2023